Every year, automotive data company Vincentric releases their Best Value in America awards for current model-year cars, trucks, sports cars, and SUVs. And every year, Toyota names show up across multiple categories.
2016 was no exception.

If you've been looking for a vehicle that offers industry-leading value and low cost of ownership, you're going to want to listen up.
In the "Small Truck" category, the 2016 Toyota Tacoma finished first... for the twelfth year in a row. You read that right: 12 years running as the #1 best small truck value in America.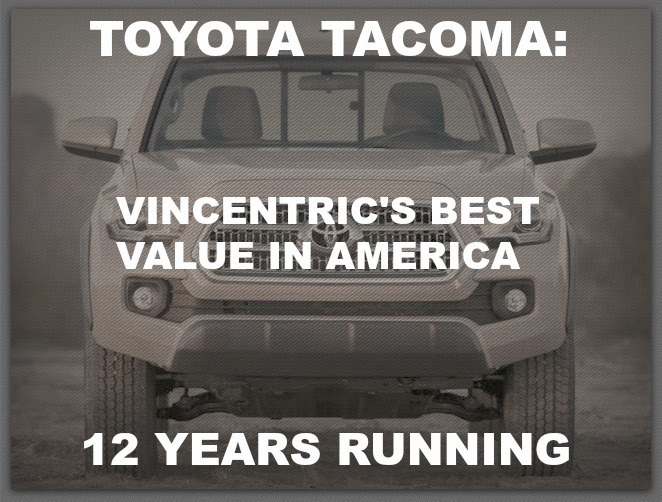 read more