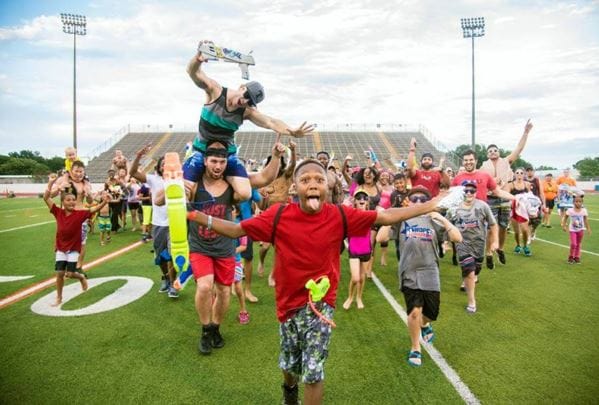 On Saturday, July 22, from 2-6 p.m., you're invited to take part in the World's Largest Super Soaker Battle. Happening at University of Texas at Arlington's Maverick Stadium, the event is the perfect way to beat the heat while having a blast at the same time. All you have to do is come ready to have a great time.
The aim is to bring in over 4,000 attendees to set a new Guinness World Record. Kids of all ages are welcome to take part in all the action too, so be sure to bring your little ones. Now in its second year, the gathering has become quite the hit, so don't miss out on your chance to get in on all the fun. Aside from all the super soaker shenanigans to be had, there will also be a variety of games, giveaways and food to delight in. The two-hour extravaganza is just what you need to make your weekend one to remember.
Come dressed in comfortable clothes and prepare to laugh like you never have before. To help set a new record, register here. To learn more about the 2nd Annual World's Largest Super Soaker Battle, please visit the event's official website. Enjoy!