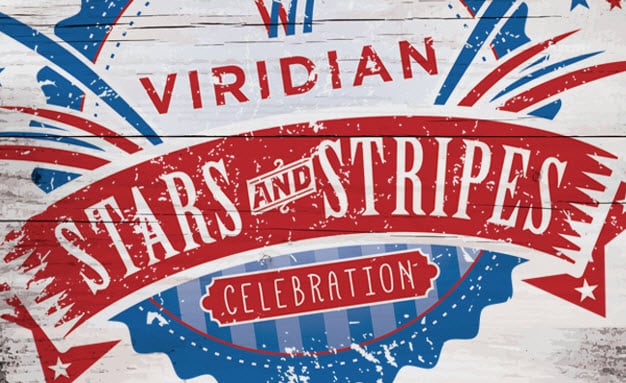 There's no better place to celebrate America's independence than at Lake Viridian's annual Stars & Stripes event on Saturday, July 1, 2017. Popular among locals, this outdoor extravaganza is one of the hottest tickets in town, and is sure to be a blast for all age groups.
Beginning at 6 p.m., Viridian's Stars & Stripes Independence Day Celebration is a completely free event open to the public. During the outing, attendees will be able to enjoy a range of activities, including live performances from the likes of Shane Bell Band and Infinite Journey. There will also be plenty of good eats to be had at various concession stands courtesy of Blue Mesa Grill of Arlington.
The big highlight of the evening will be the event's signature fireworks show, which will cast across Lake Viridian at 9:15 p.m. For a comfortable experience while you enjoy the display, we encourage all spectators to bring picnic blankets from home.
To learn more about this exciting annual event, please visit the official website. For sponsorship opportunities, be sure to contact amanda@johnsondev.com.
Event Info
Date: July 1, 2017
Location: Lake Viridian – 1001 Viridian Park Lane Arlington, TX 76005
Time: 6 p.m. – 9:30 p.m.
Admission: Free