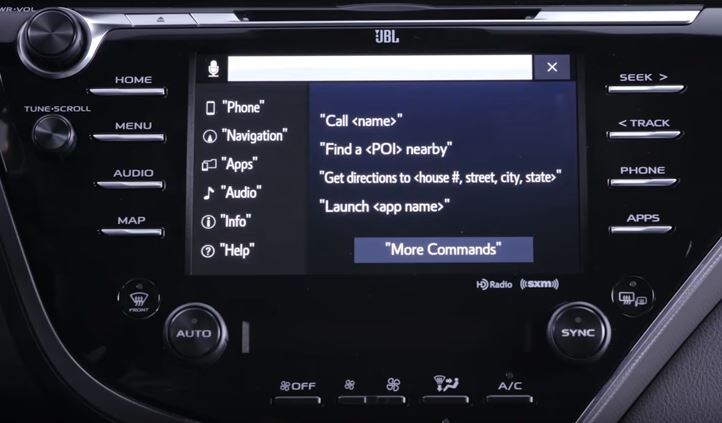 Pairing a Bluetooth device may at first seem like a simple process that requires little effort, but it can turn out to be a deceptively complex task, especially if you are having to deal with unfamiliar devices, or you are not very familiar with the process of activating, detecting, and pairing various Bluetooth devices. Missing a step in this process can easily result in a lot of frustration and confusion for all parties involved, as sometimes problems can crop up, such as having devices not show up or be unable to detect each other properly. By following the steps involved in pairing devices carefully and thoroughly, the majority of these frustrating problems can be easily avoided and a lot of stress avoided.
How Do You Pair a Mobile Device?
As long as you follow a simple series of steps, outlined below, the process of pairing your Bluetooth device to the Toyota Entune multimedia system can be done in a short period of time with a minimal amount of stress. Before you start, you should check to see if your device is compatible with the multimedia system that you have in your Toyota vehicle. If the devices are not compatible, then they will be not be able to detect each other or establish a connection. Once you have made sure that your device is compatible, you need to make sure that the Entune 3.0 system is ready to search for and detect any nearby Bluetooth devices in pairing mode.
This can be done by going into the settings menu of the Entune and finding the Bluetooth menu, and selecting 'Add Device' or other similar button. The exact words may vary depending on the exact model of your system. Once the system's Bluetooth feature is enabled, then go into the settings menu of your phone or other compatible Bluetooth-enabled device (if applicable), and find the Bluetooth section. There should be a button or menu where you can enable Bluetooth connectivity (depending on the device's capabilities it may require pressing and holding the power button, which is more common on headphones and other devices that do not have screens).
Once both the car's multimedia system and your device's Bluetooth connectivity are both switched on and searching for other Bluetooth devices, select the name of your vehicle's multimedia system on your device. You may need to input a code located on the vehicle's display in order to authenticate the device and make the connection possible. If necessary, select 'OK' or 'Pair' to initiate the Bluetooth pairing process. Again, the exact wording may vary depending on the device you are using. At this point, it should only take a short time for the two systems to establish a line of communication between each other. Once the connection is established, you may be able to activate messaging features and notifications by going into the settings menu of your paired phone, if this feature is available and compatible for your multimedia system.
Let Us Walk You Through It
If you would like to learn more about the process of pairing your Bluetooth device with the Toyota Entune 3.0 multimedia system, then we welcome you to contact our dealership or come in for a visit to speak with one of our friendly staff members. Either way, our experienced technicians will be more than willing to help you troubleshoot any problems that you are encountering with the pairing process, and will help guide you through the process of pairing your devices one step at a time.