Used Cars for Sale in Arlington
Like many people, you probably like the thought of getting a new Tacoma, Highlander, or Corolla. But you could certainly do without the cost associated with a new car! If so, let our dealership help you out. We are proud to offer consumers in Arlington a wide range of Toyota models to choose from, and at a better price than you might expect.
Through our large inventory of premium used vehicles we offer a number sedans, SUVs, and trucks. If you've been thinking of getting a new car recently, but you don't want to spend a fortune, let us help you out. You can arrange a test drive for a car that you want and ask our staff any questions that you have about purchasing a new car. If you don't see the car you want right away, check back soon, as it may be in stock!
What are the Benefits of Buying Used Cars?
Like many car shoppers, you are probably aware that you have several options when you want to get a car. Do you buy one new or used? Fortunately, we offer a wide variety of vehicles to choose from. We can also explain the benefits of getting either a new or used car. If saving money is the main priority, it makes sense to get a pre-owned car. There are other factors to consider too, such as whether or not you want to sell your car later on. You'll also most likely be eligible for better financing rates when you get a used car instead of a new one, too. If you're planning to take out a lease or a loan, that is an important consideration to keep in mind.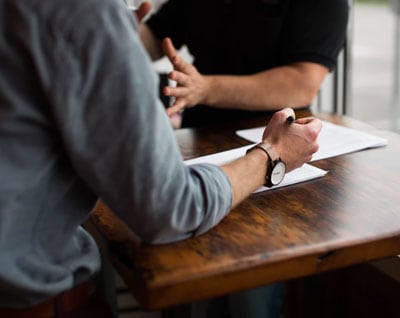 When you buy a car, you are probably concerned with the features and bonuses that go with it. Buying a new car means you can choose exactly which features you want to get. You'll also be able to choose your favorite paint color and package deals. But you will also pay a premium for them. When you get a used car, in contrast, you won't be charged a fortune for those amenities. Instead, you'll be able to get more luxury amenities for a better deal. If you have always wanted to drive a car with leather seats, custom stitching, and better technology, now is your chance.
Join Us Today in Arlington
As you are probably already aware, you have many things to think about when you are getting a new car. One thing you don't have to think about at our dealership, however, is quality. Our meticulous mechanics put every car that arrives on our lot through a stringent inspection process. This ensures we sell only safe and sound vehicles. If you have questions or want to learn more about what our inspection process entails, feel free to contact us and don't hesitate to ask.
Getting a new car is exciting. It also brings many considerations. If good value and cost savings are important to you, then it makes sense to consider a used vehicle. When you buy a car used, you can look forward to getting a better deal for your money and finally having the chance to drive the Toyota of your dreams. No matter what kind of car you're looking for, we look forward to providing you with a perfect match.