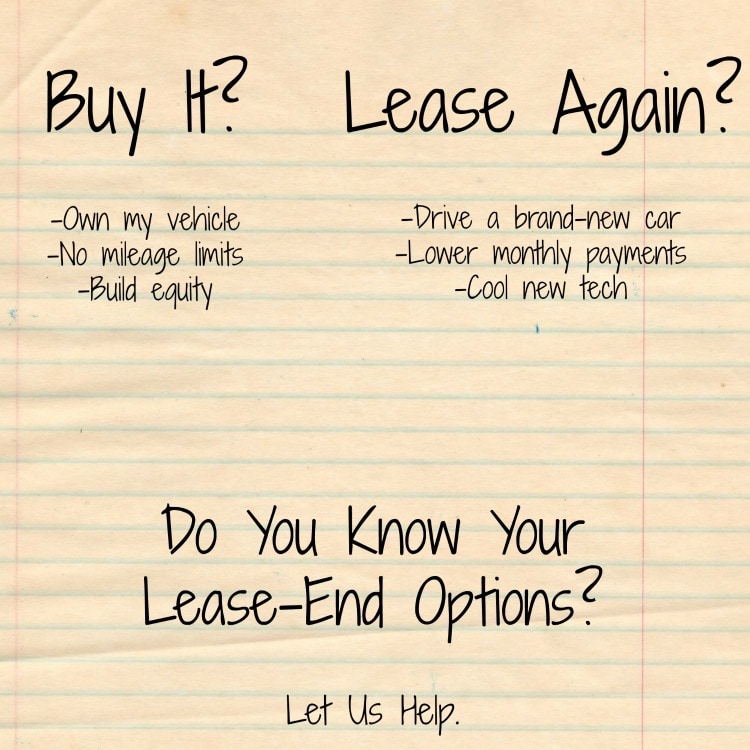 While there are all sorts of ways to get around in Arlington, there's no feeling quite like piloting a brand-new Toyota sedan, hybrid, truck or SUV. And, as many drivers know, an affordable, flexible Camry, Corolla, Tundra or RAV4 lease is one of the best ways to do it.
However, if you've been leasing a new car for a few years and your term is almost up, it's important to think about what you're going to do at the end of it. You may have thought long and hard about a Toyota lease or loan before you first leased a car, but if your lifestyle has changed you may need to re-evaluate.
I Want to Buy It!
There's something about a Toyota that can capture your heart; if your Highlander, Sienna or Prius has racked up too many memories, you may want to buy it so you can own the vehicle outright. We can help you look up the buyout price (based on expected residual value), secure financing and sign the paperwork. Then, the vehicle will be all yours!
I Want to Lease Again!
Let's face it: with low monthly payments, little to no down payment and the best of new features and technology, leasing is fun! And if you want to continue leasing new cars or crossovers, we make it fast and easy. It's just a matter of shopping for your next new model, building a new lease plan and signing your name on the dotted line.
While you could wait and come back later to lease a new Toyota, exclusive lease deals and specials at Vandergriff Toyota make it easy and affordable to simply re-up your lease day-of.
I'm Not Sure Whether to Lease or Buy
Maybe you're on the fence about whether to lease or buy a car in Arlington--and that's ok! If you need to take more time to research new Toyota models and find the one that's right for you or you aren't ready, you can always settle up any outstanding fees, hand over the keys and walk away with no obligation to lease or buy.
Think about your lease-end options, or contact our expert team for help.