Where Can I Trade In My Car Near Arlington?
If you're looking into buying a new car in Arlington but don't know where to start, you'll want to think about trading your current vehicle in. Trading your vehicle in can seem confusing as there are many factors that come into play. We'll be happy to explain how the process works and you'll be looking forward to your new car rather than worrying about how you'll handle everything. We've helped many people just like you get out of their current loan or lease and into a brand new or pre-owned vehicle. We work with all types of buyers and scenarios and can get you a great deal as well.
How Much Is My Car Worth?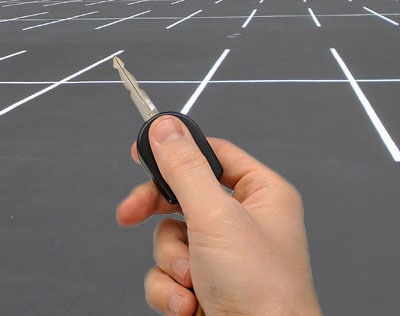 The value of your trade-in is based on many factors. The geographical location, current vehicle sales trends, mileage, age, condition, the vehicle's history, and more can all affect the value. There's no single book value or factor that we're able to use to give an estimate. We offer our customers in Arlington a great way to get an estimate by using our online tool. Enter a few simple pieces of information, and you'll receive an instant estimated value. While this information isn't a definitive answer, it'll give you a general idea as to what you may receive for your trade-in. Only a visual inspection of the vehicle can determine the final amount.
What Can I Trade My Car In For?
You'll be able to use the trade-in value of your vehicle towards the purchase of a new or pre-owned car, truck, van, or SUV. We have an extensive inventory that's constantly changing. We're receiving new inventory daily. You'll want to stay in touch with us, so you don't miss out on all the great deals. You'll also be able to take advantage of any special promotions that you'd qualify for such as incentives, rebates, and financing offers.
Getting behind the wheel of a new vehicle is always the best part of visiting us. We look forward to providing you with our top-notch customer service. You'll quickly see why so many of our friends in Arlington consider us to be their dealership of choice. Check out our inventory and specials online and then call or stop by our showroom to test drive your new dream car.
Get an instant trade-in value on your current vehicle before you even set foot at our dealership. You can use the value calculated with this tool in your online Prequalification, or Finance Application.
Redeem your quote at our dealership and get cash or trade in today!