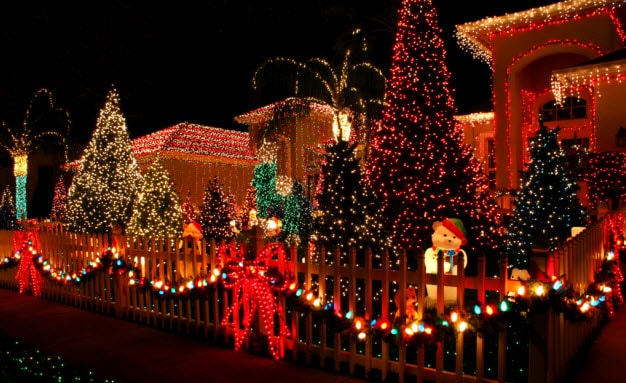 The temps are quickly dropping and the holiday season is here. This means it's time for "Texas' Best" Christmas Lights to shine bright once again. The 2016 Interlochen Lights will be illuminating the night sky in Arlington from Friday, Dec. 16 – Sunday, Dec. 25. Families all throughout the community are welcome and encouraged to view the lights during this time in all of their glory.
This year, marks the 41st Anniversary of the Interlochen Lights. It's one of the biggest drive-through light spectacles in all of Arlington, garnering people from all throughout the Dallas/Fort Worth Metroplex. Spanning all along Randol Mill Road and Westwood Drive, this neighborhood tradition is one locals look forward to each year. Homeowners along the famed block go above and beyond to make their house stand out from the rest for a chance to take home a coveted prize. Best Theme, Most Artistic and The Griswald Award are a few of the top accolades presented.
As in past years, we expect this year's holiday event to draw in a lot of traffic in the area, so if you're considering a trip to see the lights, be sure to get there as soon as they turn on at 7 p.m. If you can't get there on time, don't worry. The spectacle lasts until 11 p.m. each night, leaving you plenty of time to view each home. Season's greetings!