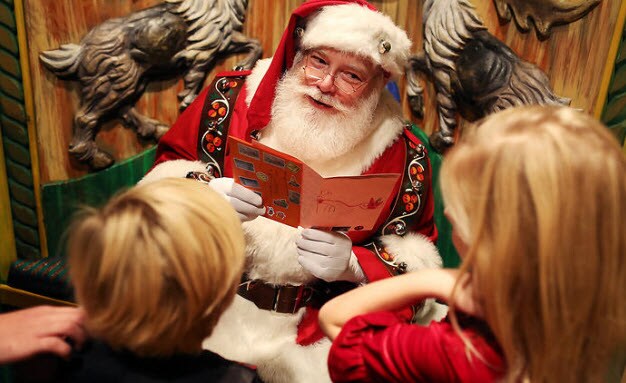 The holiday season is quickly approaching and Lincoln Square Shopping Center in Arlington is gearing up for the festivities. As in year's past, the center is prepping the return of Santa Land, where local families can come and have their pictures taken with the one and only Santa Claus. The magical wonderland is set to open on Friday, November 25, 2016 and will continue until Saturday, December 24, just before Christmas.
Lincoln Square's Santa Land has been a go-to spot for residents in Arlington for over 14 years. It's one of the premier places in town to have your photo taken with Jolly Old St. Nick, Mrs. Claus and Santa's elves. If you have yet to get your children's photos taken with Santa, bring them down this season to meet the big guy. You can purchase either 4x6, 5x7 or 8x10 pictures, which each come with a small toy for your child to enjoy.
For every photo sold, proceeds will go to Wish with Wings, a charity that grants wishes for ill children. In addition to this, Lincoln Square will be hosting Safe Haven's Santa's Sack, a program where residents can donate new gifts for families living in shelters.
Event Details
Date: November 25 – December 24, 2016
Location: Lincoln Square Shopping Center – 436 Lincoln Square Arlington, TX 76011
Prices: $15 for 4x6, $20 for 5x7 and $25 for 8x10