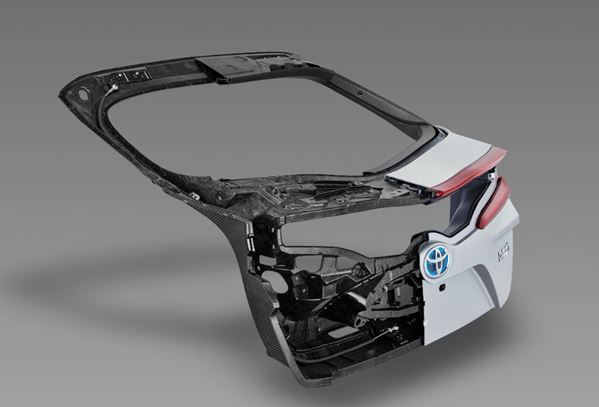 Toyota has earned an Altair Enlighten Award for its weight reduction efforts in vehicle closure systems. The prestigious accolade honors the automaker's commitment in utilizing carbon fiber reinforced plastic (CFRP) inner panels on the brand-new Prius Prime liftgate and Lexus LC 500 luggage hatch and side doors.
"With CFRP applied to the Prius Prime liftgate and the Lexus LC side doors and luggage hatch, our customers recognize the light touch and high tech appearance of these sophisticated, lightweight door systems. Our entire development team is honored to receive this coveted award," pointed out JP Flaharty, executive program manager at Toyota Research & Development.
The Altair Enlighten Awards are the automotive industry's only award program that recognizes such achievements. The technology made it possible for the Prius Prime to be a truly impressive 40 percent lighter, while the LC 500 experienced a 47 percent overall weight savings.
The weight-saving benefits are immense. They include a boost in battery range and enhanced liftgate usability for the award-winning Prius Prime Plug-In.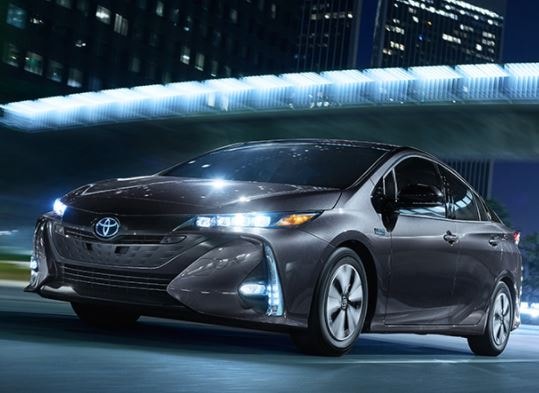 For the current model year, the Prius Prime receives a larger battery that helps maximize range and fuel efficiency. In addition, recharging the battery is easier than ever. Using a standard 120-volt socket, it can be completely recharged in about 5.5 hours, while that number can be cut in half with a 240-volt charger.
Available in Plus, Premium and Advanced trims, the electrifying vehicle offers plenty to appreciate. Come test drive a new Prius today at Vandergriff Toyota in Arlington!