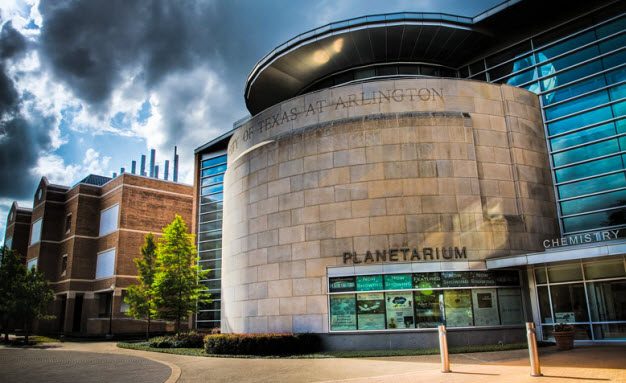 The Planetarium at UT Arlington is holding a multitude of shows open to the public this spring. If you have yet to visit the theatre, we recommend spending an afternoon or evening viewing one of its phenomenal screenings.
From now until May 28, 2017, the Planetarium will feature exclusive shows on Fridays, Saturdays and Sundays. Depending on which day you choose to visit, you can enjoy several selections, including Pink Floyd, Secret of the Cardboard Rocket, One World, One Sky: Big Bird's Adventure, Astronaut and Spacepark 360. The venues all-new show, Phantom of the Universe, will also be airing on Fridays and Saturdays. Focusing on scientists' exploration of Dark Matter, the show highlights the Large Hadron Collider, a particle detector used to understand Dark Matter.
Tickets to this show and others can be purchased at the ticket booth. For groups of 15 or more, reservations must be made 24 hours in advance. Visit the Planetarium at UT Arlington's official site for a complete list of show times and details regarding pricing. You can also call 817-272-1183 or email planetarium@uta.edu for additional information.
Discounts are available for students, UTA students, senior citizens and children. Kids under the age of 3 the get in free.