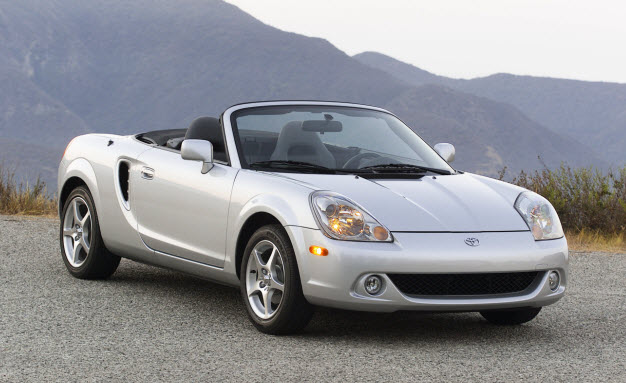 Fans of the legendary Toyota MR2 will be happy to hear the automaker is currently developing a successor to the model. Toyota recently confirmed the news, which already has critics and car enthusiasts longing for its upcoming release.
It's been almost 10 years since the MR2 roadster left the market, so we're glad to hear Toyota is working on a successor that is said to be going into production "as soon as possible." According to sources, the model will be just as lightweight and simple as the MR2; however, there's a good chance it could come equipped with a hybrid powertrain in place of a gas engine. This change will likely be made in order to meet future emissions standards, and Toyota is already thinking about using some of the same hybrid technology featured in its LMP1 racers.
When the MR2 successor arrives, it will sit next to the GT86 and upcoming Supra. Toyota has plans to produce all three models at the same time, so don't be surprised if they hit the market as a trio.
For more information about the MR2 roadster successor, keep an eye out on our blog. We'll be providing updates as we receive them.