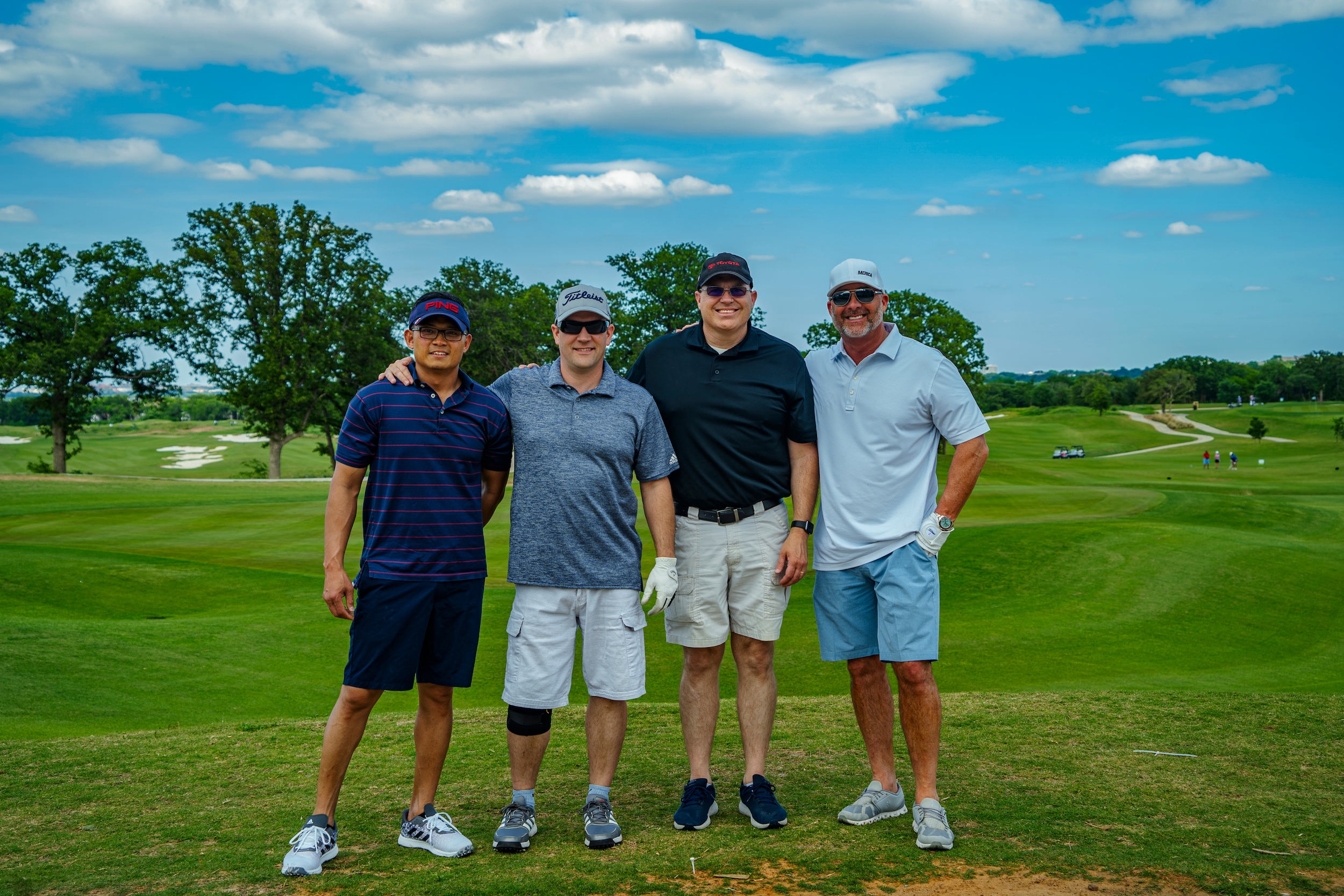 Image: Team 18 – Toyota (left to right); We have Jimmy Le (GSM), Matt Lehman (Controller), Brady Richardson, and Charlie Evans.

On the 27th of April, some of our team members went to play in the Miracle League golf tournament. We were honored to have the opportunity to assist in sponsoring such a great organization.
The Miracle League takes down obstacles for children with mental and physical disabilities from the baseball field so they can feel the joy of one of America's favorite games. One of the main barriers is the natural grass fields used in conventional leagues; Miracle League teams use a custom, rubberized turf field that accommodates wheelchairs and other devices to make playing more enjoyable while keeping everyone safe from injuries.
The Miracle League is more than just baseball; it's about making new friends, building confidence, and being treated like other athletes. To help accomplish this, the Miracle League uses a "buddy" system that pairs players with an able-bodied peer. The bonds formed from this are beyond description as friendships bloom. The Miracle League serves both children and adults who suffer from any physical or mental disabilities that cause them to be excluded from conventional Baseball leagues.
The first Miracle League field opened in April of 2000 in Conyers, Georgia. By 2002, fields opened in South Carolina, Alabama, West Virginia, Illinois, and California! The Miracle League Organization now serves over 200,00 children and adults across the nation and in Puerto Rico and Canada as well.