Toyota saw great success selling small and efficient vehicles in an American automotive landscape that was once dominated by massive, over-sized American cars and trucks. While today's automotive scene has normalized, Toyota still has some of the most popular small vehicles on the market.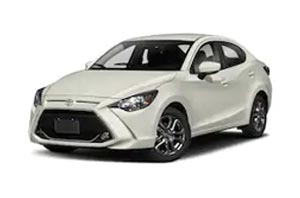 The Toyota Yaris is the smallest car in the Toyota lineup for 2019. It is a compact sedan offering serious style in a small, economical package. With a starting price in the $15k range and an EPA rating of 40 mpg highway, the Yaris is as budget-friendly as a vehicle could be.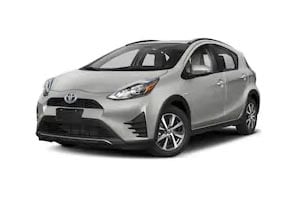 The Toyota Prius C is the smallest version of Toyota's Prius model lineup. The 5-door compact hatchback offers the well-regarded Prius economy of well over 40mpg combined with the agility and versatility of a compact hatchback. The Prius C is small, but takes full advantage of every cubic inch, feeling much larger on the inside than it looks from the outside.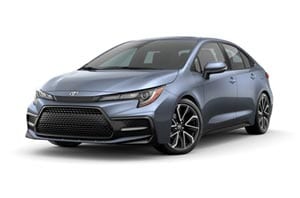 The Toyota Corolla is legendary in the history of Toyota vehicles, and the 2019 Corolla is no exception. With a heritage of compact sport performance, the Corolla became a simplistic economy car in the 90s. However, Toyota has brought back the sporting heritage, with inspiring performance and aggressive styling. The 2019 sedan feels much more like a sports car, but also maintains the practical utility and economy that earned the Corolla its reputation as a solid everyday performer.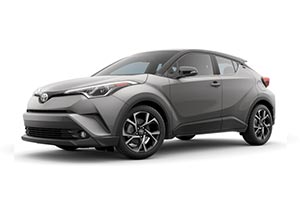 If you need a little more utility, the Toyota C-HR is the smallest crossover/SUV offered by Toyota for 2019. This sporty hatchback is edgy and stylish with utility and capability for a wide variety of lifestyles. The C-HR is very efficient, with EPA ratings over 30 MPG highway. This little hatchback is at home on the country roads as much as it is in the big city.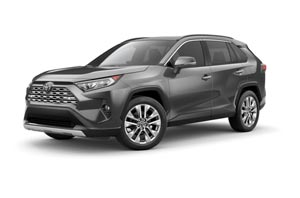 Those seeking a more traditional, but equally stylish SUV can't help but notice the Toyota RAV4. This compact SUV is one of Toyota's top sellers due in part to it's amazing reliability and practical blend of off-road capability and real world economy. the RAV4 is sized perfectly for the young adventurist or the small family.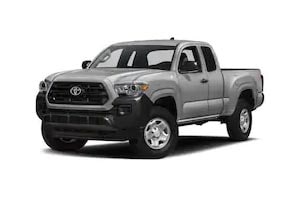 Toyota introduced the concept of small pickups to the US auto market and they are still producing some of the best models available. The Toyota Tacoma has reached icon status in the trucking world and is the smallest truck offered by Toyota for 2019. The Tacoma is known for its bulletproof toughness and reliability in the most extreme conditions and under the hardest loads. The Tacoma is loved for its everyday comfort and economy, but is always ready to get dirty and tackle the toughest jobs.
Toyota produces some of the most popular vehicles around the globe in a variety of sizes and formats. However, their offering of small cars and trucks highlights their knack for producing some of the most efficient and capable small vehicles on the road.