Have you had your car battery for more than three years? If so, it may be just about time to replace it. In Arlington, car batteries typically last around three years due to the excessive heat during the summer months, leaving many drivers in need of battery replacement sooner than intended.
Oftentimes, most car owners find out their car battery is failing when it's already too late, but there a few symptoms you can look out for to determine if your battery is on its way out the door. Keep in mind the  below warning signs next time you take your Toyota car out for a spin.
Engine cranks but will not start
Engine is slow to crank
Headlights are dim
Battery case is swollen/bloated
Horn sounds weak
Battery has low fluid levels
These are the top indicators you're in need of car battery replacement in Arlington. Stop by Vandergriff Toyota if you experience any of these symptoms. Our team of trained service technicians can help you find the right car battery for your individual Toyota model. Don't bother purchasing cheap car batteries from untrusted auto shops-come to us instead! We will make sure you get exactly what  you need.
How Can I Protect My Car Battery?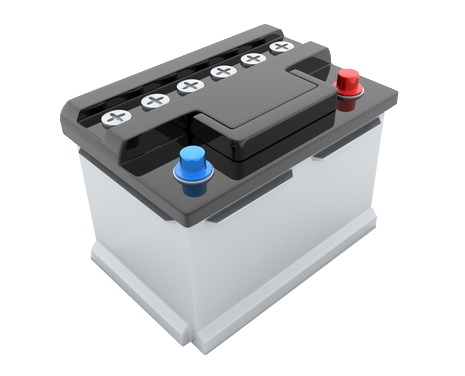 The best ways to keep your car battery in great condition include always unplugging any in-car adapters when they're not in use, and turning off  all lights before you exit the car. You should also try to make your trips  longer than 20 minutes to ensure your Toyota car battery is being fully charged. If not, you could experience a shortened battery life.
Battery service is also important in keeping your battery healthy. Battery services you should have performed on your car annually include battery terminal cleaning, battery cable end inspection and battery diagnostic tests. Each of these services can help prevent your car battery from dying early and save you from having to spend money on Toyota car battery replacement.
Schedule an appointment with our technicians today to receive battery service in Arlington.
Battery Special at Vandergriff Toyota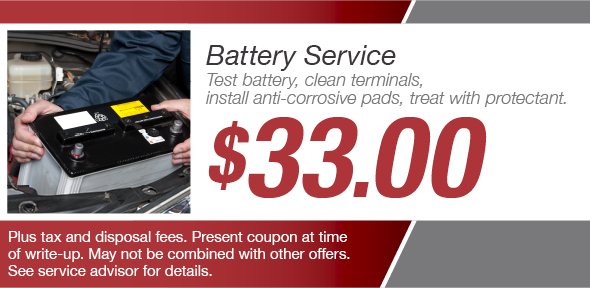 Coupon not valid with any other offer. Must present coupon at time of purchase. Limit one coupon per person. Coupon does not apply to prior purchases. Other Restrictions may apply. Void where prohibited. Offer Expires