Toyota, a pioneer in electric vehicles helping prove the viability of electric powertrains, has lagged behind the EV space the past few years. The recent announcement of the all-new BZ4X will be the first EV in a planned family of EVs. It is expected for Toyota to introduce a series of electric vehicles by the end of 2025.
The recently introduced Toyota BZ4X is intended to be the first of the BZ (meaning "Beyond Zone") series of EVs. The expected roll out later this year will be China first then Japan, and Toyota intends to release up to 70 new models by 2025. The new vehicle mix will include electric, electric-gasoline hybrid, and hydrogen fuel cell vehicles. Toyota, the largest automaker in the world, partnered with Subaru to create a flexible vehicle development platform for the new BZ series.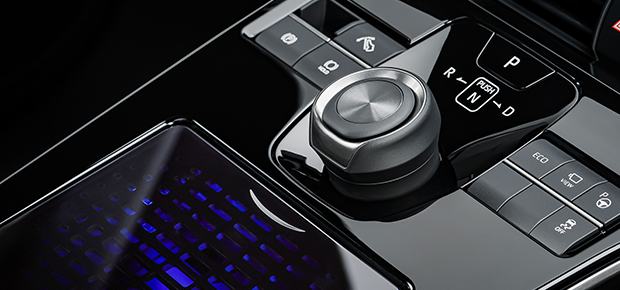 The new e-TNGA cross-developed platform will be used for the new BZ4X. Toyota expects a global release of the BZ4X by the middle of 2024, and Subaru is expected to develop its line of EVs utilizing the common e-TNGA platform. This new platform will have many common characteristics, including:
All-Wheel Drive
Enhanced Visibility
Steer-by-Wire System
Regenerative Braking System
Announced as a concept vehicle, the Toyota BZ4X appears close to being released to the market. The new BZ4X instrument gauges are unique in the way they are designed to set back from the steering wheel to afford better visibility. The infotainment screen also has a unique design with the appearance of "floating" over the dash rather than being embedded common to most vehicles. Toyota incorporates buttons for most controls rather than relying upon digital switches in the belief physical buttons create a better user experience.
The BZ4X luxurious and stylish exterior look is carried forward to the interior. An upscale appearance is projected with the large screen infotainment center, attractive capacitive buttons for climate control, and a three-tone interior with premium fabric.
The back seat passenger area is very spacious due to the lack of a drivetrain with a flat floor. Passenger space has available USB ports, separate and dedicated air vents with heated seats.
Visit Vandergriff Toyota in Arlington and have your questions answered about the cutting-edge Toyota BZ4X EV. We suggest you may want to visit Vandergriff Toyota online often here and be the first to schedule a test drive for the BX4X.